A call for future leaders
Fill in the form to express your interest in applying to Schwarzman Scholars
Submit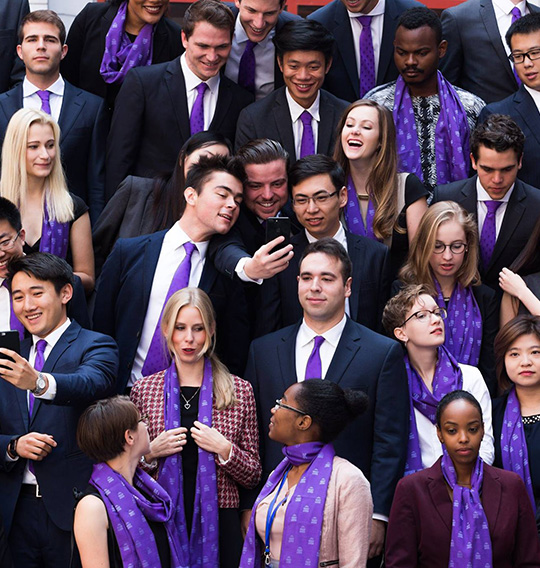 About Schwarzman Scholars
Designed to prepare young leaders to deepen understanding between China and the rest of the world, Schwarzman Scholars is the first scholarship created to respond to the geopolitical landscape of the 21st Century. Whether in politics, business or science, the success of future leaders around the world will depend upon an understanding of China's role in global trends.
The program gives the world's best and brightest students the opportunity to develop their leadership skills and professional networks through a one-year Master's Degree at Tsinghua University in Beijing – one of China's most prestigious universities.
What we offer
One of the world's

most prestigious graduate fellowships

1 year Masters program

in Tsinghua University in Beijing

Comprehensive scholarship

(tuition fee, room and board, health insurance, travel expenses)

Multi-dimensional

leadership training

Cultural Immersion

in Bejing and beyond

Internship opportunities

in Beijing-based organizations
Schwarzman Scholars will be selected on the basis of not only their academic aptitude and intellectual ability, but also their leadership potential, entrepreneurial spirit, ability to anticipate and act on emerging trends and opportunities, exemplary character, and desire to understand other cultures, perspectives and positions.
Program
Masters in Global Affairs
The Schwarzman Scholars experience is anchored in a rigorous and innovative Master's of Global Affairs degree program at Tsinghua University. Students pursue a Masters in Global Affairs, working with an academic advisor to design an academic plan that best suits his or her academic and professional goals.
In addition to the core curriculum, Scholars are able to choose elective courses from a variety of academic disciplines, mainly but not exclusively from the fields of economics, public policy, and international relations, many with a specific or comparative focus on China.
Requirements
Complete bachelor degree
Between 18 - 28 years old
IELTS 7.0 or equivalent
Deadline:

20 September 2022
Submit
Testimonials
As a Schwarzman Scholar, I intend to deepen my professional network and knowledge of China, to be ready to implement sustainability projects across Central Asia through the Belt and Road Initiative.

Daniyar Batyrov, Kazakhstan

Schwarzman College is a place where busy people, who typically don't have any free time, live together and have a little bit more time. That time leads to really interesting conversations and certainly conversations that have taught me things that I never even knew existed.

Heather Evans, Canada

I feel like if you took away all the classes and trips and everything like that, there would still be a life-changing experience at the end of it.

Ben Dowdle, New Zealand
Videos about Schwarzman Scholars
For those ready to make their mark on the world, Schwarzman Scholars represents a once-in-a-lifetime opportunity.